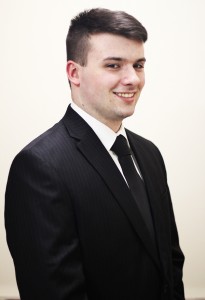 Hello all! My name is Andrew Rudoi and welcome to my E-Portfolio.
I am currently a sophomore at Temple University studying both Management Information Systems and International Business Administration in the Fox School of Business, expecting to graduate in December of 2015.
My passion is technology and how it has changed and improved the way we do business in the modern world. Information systems have revolutionized every single aspect of business, including sales, marketing, customer relations, and the like.
In this E-Portfolio you will find information regarding both my academic and employment histories, my interests and hobbies, and you will also be able to see my resume and contact me personally.
Thank you so much for your time.