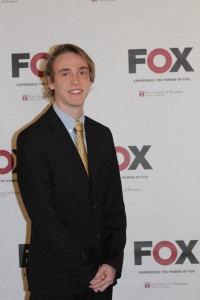 Hello! Welcome to my E-Portfolio. Please continue reading if you'd like to learn more about my career aspirations and interests.
About Me
My name is Andrew Tauskey and I graduated in May of 2015 with a degree in Management Information Systems from Temple University. I'm currently seeking a full time position in either the Technology Consulting, Business Analysis, or IT Audit field. I have a passion for solving problems of any scale through collaboration and by structuring technology. Industries that interest me are Information Technology services, Healthcare, and any organization that supports sustainability initiatives.
I have a few internship experiences; the most recent was at J.P Morgan during the Summer of 2014. Feel to view my Resume and visit my Experience page to learn more about what I learned during my internships.
Hobbies
Some of my favorite activities include photography, listening to music, playing guitar, windsurfing, spending time with my friends and family, biking, skiing, and enjoying nature.
Feel free to check out some of my photography over on my Tumblr.
Favorite Websites 
The Verge – Information on everything Technology.
Medium – Medium is a great place for a variety of interesting perspectives on subjects A-Z.
edX – Free online courses from the world's best universities. My favorites have been courses on behavioral economics and Entrepreneurship.
Blogs 
Slalom Consulting Blog  – This consulting firm's shares their innovative take on solving business problems through well written use cases and digestible stories.
I hope that this page has given you a better idea of my character, thank you for reading.