On March 18, 2019, I had a chance to attend the AIS Monday meeting with Mr. Barbieri, Director of Business Analytics at Phillies. During the meeting, I was able to learn more about how business/data analytics is used in sport. I also learned that the business analytics team at Phillies works very closely with other teams such as: Sale and IT in order to successfully achieve their goals.
After I received my summer internship offer from PwC, I was invited to join the congratulatory event which was held  in the Philadelphia office. This event was extremely helpful and interesting because it helped me to learn more about the company culture, the working environment as well as being able to expand my professional network. We took a tour of the office and were able to see what the firm offered to its employees. I also got a chance to ask current employees about their experience interning and working for PwC. Everyone was very nice and welcoming, and it was definitely one of the best events that I have attended.
I had a chance to visit URBN office on Thursday 2.28.2019 with other AIS members. Throughout our visit, we were able to see exactly what some main departments do on a daily basis. We also learned a lot about their culture and working environment. Lastly, we were able to talk to the panel from their IT department about what projects they have done, what have been the most difficult challenges they have faced, etc.  They also talked about opportunities of working there as interns and full-time as well as the benefits.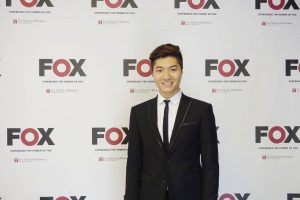 Major: Management Information Systems (MIS)
Graduation: May, 2020
Email: anh.nguyen@temple.edu
Biography
Anh is from Hanoi, Vietnam and currently studying abroad as an international student at the Fox School of Business – Temple University, Philadelphia.
Having experience of studying and living abroad since his junior year of high school, Anh has a strong understanding of multiple cultures from all around the world. Anh has built his interpersonal and leadership skills through a number of the positions that he has holden such as Resident Assistant, Computer Lab Consultant, etc.
Anh has been taking classes such as Data Analytics, Information Systems in Organizations, Data-Centric Application Development where he is able to learn, interpret, and work with Database. As a result, he has also improved his technical skills and be proficient in using Excel, Tableau, MySQL, HTML, PHP, and CSS.
Anh has always wanted to work in both business and technology fields after he graduates from Temple University, so that is the reason why he decides to major in MIS. He particularly has a desire in using technology to solve problems and improve the operation of business firms.
In the future, Anh would like to use what he has learned from school and his professional work experience and apply those skills into his full-time position. Anh's goal is to work in either advisory or business analysis for the organization.
Thank you for looking at my E-portfolio and feel free to explore my resume, experience, interests, and coursework pages if you are interested in.