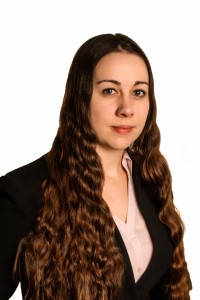 Hi and welcome to my e-portfolio! My name is Annamarie Filippone and I am a Senior at Temple University's Fox School of Business and Management. I expect to graduate in January of 2016, majoring in Management Information Systems. My next step is to then immediately pursue a Masters of Science in IT Audit and Cyber Security, with the goal of achieving my Certified Information Systems Audit (CISA) and/or Certified Information Systems Security Professional (CISSP).
Coming to the business school with little idea of what I wanted to study, I quickly became interested in the topic of information systems and started to look more into the careers that a major in MIS provided. Some of my interests related to the MIS field include technology consulting, IT risk assurance, IT security, and database management.
On my e-portfolio you can find out more about me, including my interests, extracurricular activities, and previous work experiences. Please feel free to view my resume or contact me if you would like to know more. Thank you for visiting!