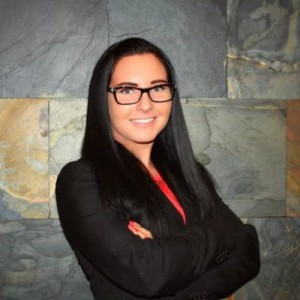 Hello! My name is Brittany Bardo and I would like to
thank you for visiting my E-Portfolio. I have my Bachelors of Business Administration and I graduated from the Fox School of Business in August 2015 with a Major in Marketing and a Minor in Management Information Systems. I have a strong interest in the medical/pharmaceutical sales field and have attempted to gain the knowledge and experience within my college internships needed to work effectively in that capacity. My career goal is to become a top marketing professional and combine both my MIS and creative marketing skills.
A brief description of my professional experience includes working as a marketing intern at Zimmer Biomet in the summer of 2015, working as a marketing intern at Clinical Ink in the spring of 2015, working as a supply chain intern at West Pharmaceuticals in summer 2014, and working at Xerox Corporation as a sales/marketing intern in the summer of 2013. To learn more about my professional experience, please see my Professional Experience page or check out my Resume.
This e- portfolio contains information of my educational history and personal information about myself. Within these pages, you can get to know a little more about who I am and what I am capable of in reference to my personal accomplishments. My resume and samples of my college coursework are also included in my e-portfolio. If you have any questions, feel free to use the contact information provided on this website or leave a comment. Thank you for your interest and visiting my blog!