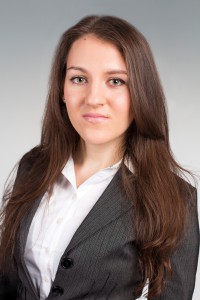 Caroline Lykhokon
Major: Management of Information Systems
Graduation: Dec. 2018
Thank You for visiting my e-portfolio!
My name is Caroline Lykhokon. I am a self-motivated, and hard-working individual that believes in creating value and delivering it to others. Currently, I am a senior pursuing a Bachelor of Business Administration with a major in Management of Information Systems. As globalization, and integragation become the new drivers for businesess in the competative arena it is vital to adapt modern information systems to better solve problems, increase productivity, and reduce costs. It is my interest to expand my knowledge in creating, managing, and operating information technology.
I encourage you to click around my ePortfolio. Please feel free to email me at caroline.lykhokon@temple.edu .Thank you for your time!