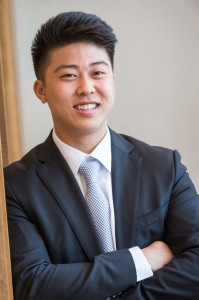 WELCOME
YOU HAVE ENTERED CHRISTOPHER PAK'S E-PORTFOLIO!
Hello and thank you for visiting my electronic portfolio.  My name is Christopher Pak, and I am a recent graduate at Temple University.  Under the Fox School of Business I double majored in Management Information Systems (MIS) and International Business (IB).  I am expected to graduate in February 2015.  After graduation I would like to pursue a job in the MIS/IT field with a direction towards consulting.  I would like to see myself in the future working with innovative emerging technologies.
Within this E-Portfolio are specific pages about my educational, professional, and personal life experiences.  Please browse my site and get to learn who I am.  I have also added my resume, which includes a downloadable pdf.  If you would like to contact me, please refer to the contact page under the "About Me" column.
"In order to succeed, your desire for success should be greater than your fear of failure." -Bill Cosby