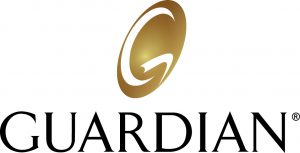 Business Analyst / Project Management Intern
The Guardian Life Insurance Company of America is one of the nation's largest mutual life insurers (Fortune 200 Company). It offers life insurance, disability income insurance, annuities, and investments to individuals, as well as workplace benefits like dental insurance, vision insurance, and 401(k) plans for businesses.
During the summer of 2017, I interned at Guardian Life Insurance as a Business Analyst / Project Management Intern. Even though it was just a 10 week internship, I gained an immense amount of experience in the business world that I can use as guidance for my future endeavors. One of the tasks that I was assigned during my internship was to assist in migrating the Contract Compliance Technology (CCT) team from IBM Lotus Notes to Microsoft SharePoint. I also analyzed data by creating queries via SAP Business Objects, constructed visuals in Tableau, and presented them to high level executives. Another intern and I recruited volunteers, designed a process map, and planned various events for Guardian's involvement in Musikfest (America's largest free music festival). On the last week of the internship, we volunteered for two days at Architects of Air Katena Luminaria, which is a massive inflatable art installation that delights with its mix of light and color.