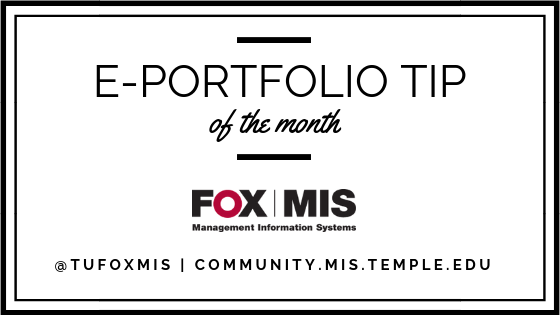 E-PORTFOLIO TIP OF THE MONTH:
Link Your LinkedIn Profile to Your E-portfolio!
The MIS department is starting a new initiative to aid students in enhancing their digital brand. Every month, we are going to share a tip on ways to better utilize the community site to highlight your skills, accomplishments, interests, and body of work in a dynamic way.
You will get a step by step guide for each tip, and the tip will get more advanced each month. Impress your audience with your e-portfolio!
We are kicking off the series by sharing how to link your LinkedIn profile to your e-portfolio:
Step 1: Log in to your community site and go to "Edit My Profile"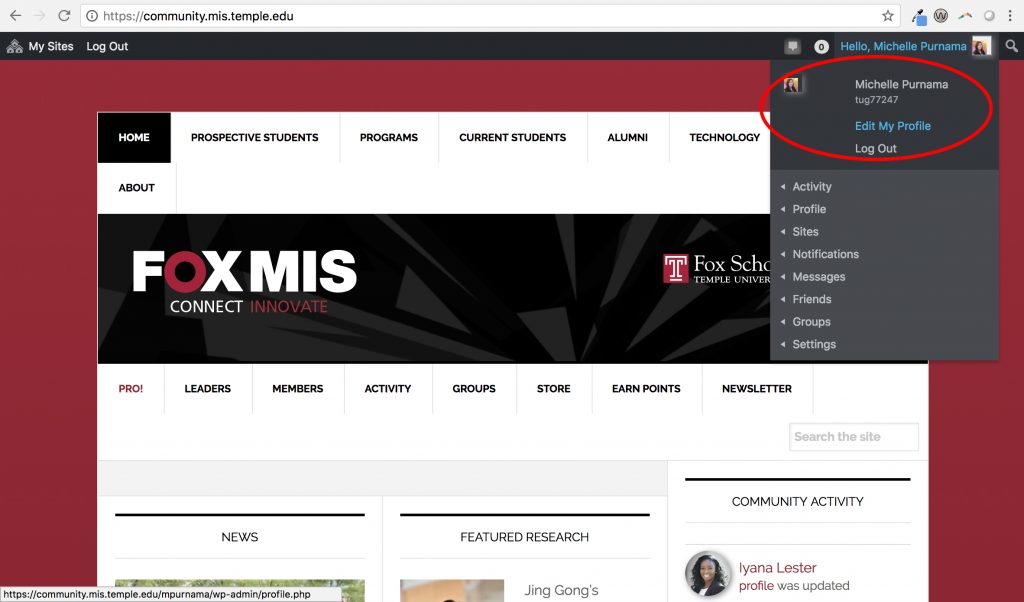 Step 2: Select "Extended Profile"
Step 3: Scroll down to "Professional Details" section, and you should be able to see a field to enter your LinkedIn URL.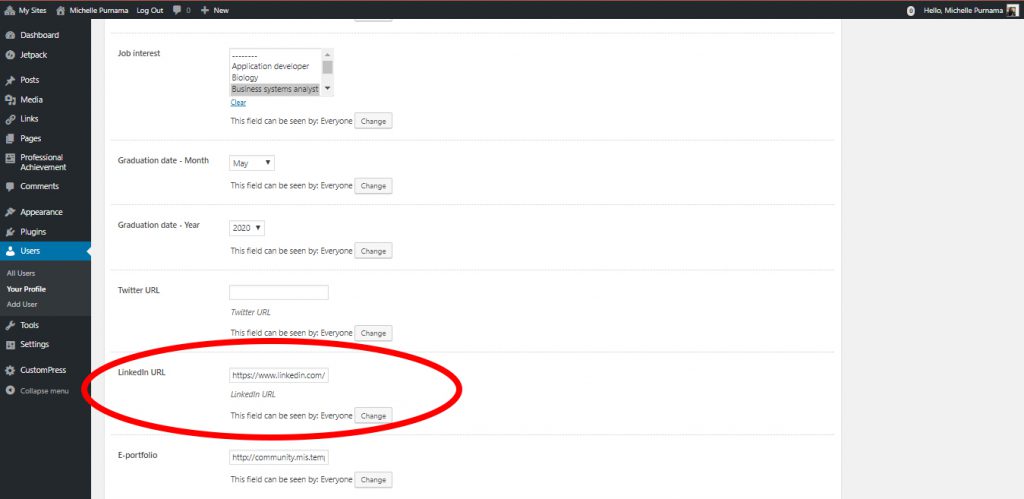 Step 4: Scroll back up, and on the top right, click "Update Profile" to save your changes!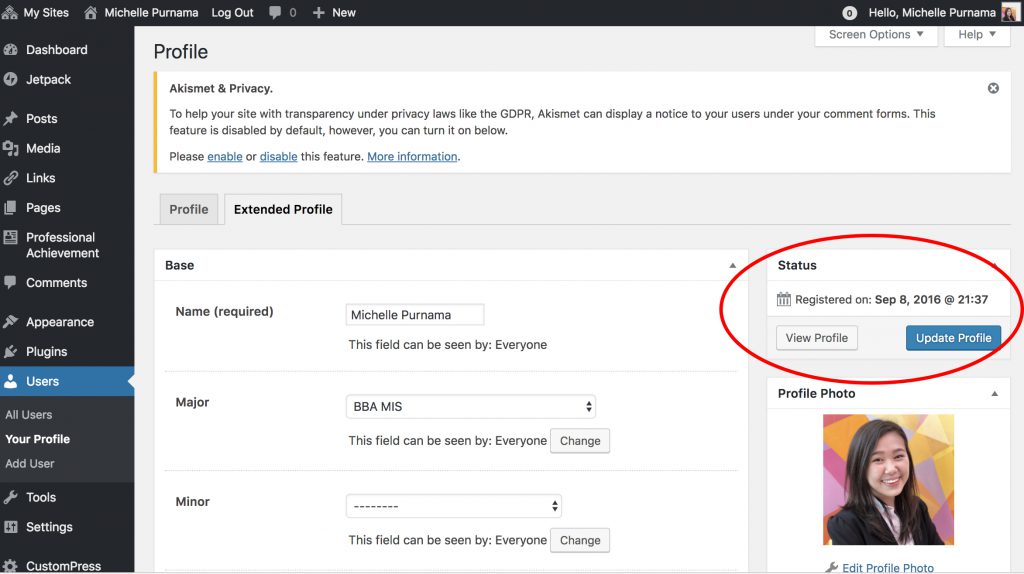 Step 5: When you hover over the LinkedIn logo in your e-portfolio, you should be able to see the link to your LinkedIn profile.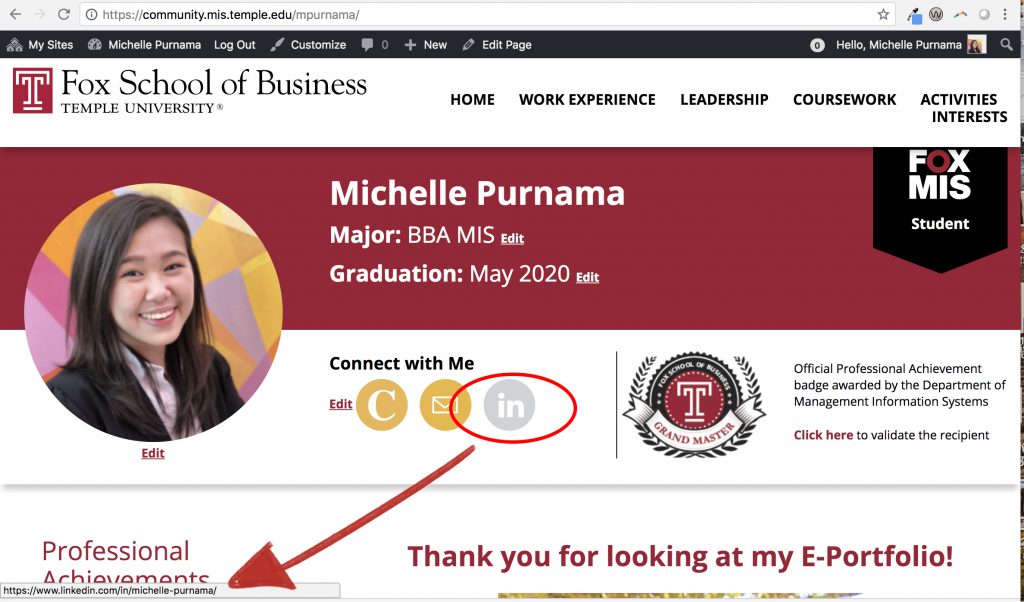 Click on the logo to make sure your link works perfectly!
Keep an eye on this page for the next tip!
We'd be happy to hear your thoughts on our first e-portfolio tip and your suggestions on tips that you'd like to see in the future by filling out a quick survey here.