Thank you for visiting my E-Portfolio!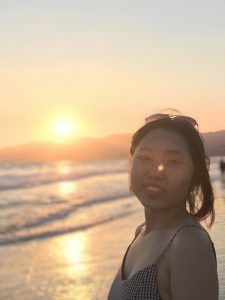 Santa Monica Beach – Summer 2018
Hi, thank you for visiting my page! From small town living to the city, I am learning to adapt everyday in Temple University's changing environment. As a freshman MIS major, I am still navigating my way through college coursework, professional development, as well as socializing with peers and mentors alike.
I am active in multiple Student Professional Organizations like Business Honors Student Association, Temple Consulting Club, and Association for Information Systems. I have participated in competitions such as Build-a-Business and the Target Case Competition 2019 which have led me to build meaningful connections, and developing business professional skills. I am known for being driven and motivated in any endeavor I face whether it be my job experience, or even in my personal interests as shown in more detail in my resume.
Please feel free to explore my e-portfolio to learn more and questions can be directed on my "About Me" page!