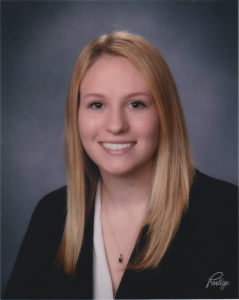 Kayla Jo Herbst
Major: Management Information Systems
Minor: Healthcare Management
Graduation: May 10, 2018
Final GPA: 3.69
Hello, and welcome to my E-Portfolio!
My name is Kayla Herbst and I am a graduate of Temple University. I received a BBA in Management Information Systems and a minor in Healthcare Management from the Fox School of Business on May 10, 2018. I graduated with honors.
I am interested in MIS because it is an engaging combination of both technology and business. In today's world, it is necessary to have highly-skilled professionals who can "bridge" the gap between technology and business, and that is what I hope to do.
In this E-Portfolio, you can find details about me like classes I have taken, my work experience and my resume. If you have any questions or comments, please feel free to contact me. Thank you for visiting!
Save