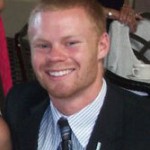 Welcome to my e-portfolio! Hopefully this portfolio can be used as a tool for the job recruitment process, as I look forward to my future career. I am a current Senior at Temple University enrolled as a MIS major. I have always been interested in technology, and I plan to apply my major to whatever field I venture into beyond college. I chose MIS because leveraging technology in business is universal, and can be used for any type of company anywhere in the world. I look forward to my new classes and applying what I learn in the classroom to my work.
Currently, I am working for a military collectibles business: Legacy-Collectibles. We celebrated our 3 year anniversary in July. Most of my time outside of the classroom is spent working and finding ways to improve business. I recently purchased an inventory system  to help us manage our ever-changing inventory more efficiently, and I have successfully imported our first products from overseas. My company has grown over 20% each year, which has led to the hiring of more employees and increased responsibilities. If I'm not working, I can usually be found spending time with my family and friends, working out, or playing some sort of game to satisfy my competitve nature. I have recently taken interest in finance, and have been reading books by Jim Cramer, Warren Buffet, and John Bogle.
Growing up I always played a multitude of sports and video games, which drives my competitive spirit today. I transfer that competitive attitude into the real world, where I handle challenges the same way I face opponents in a game. I always give my best effort even if the chances of success are slim. I like working with a team towards a common goal because it brings people together, and you can learn a lot about how people work under pressure. I enjoy work because I noticed that I learn more through real life experiences, and I love watching my business grow. I have learned that hard work rarely gets overlooked nor goes without reward. This year of school will prove to be a challenge for me, as I am working more and classes are getting tougher. My GPA slipped slightly after last semester to a cumulative 3.59 from 3.67. Hopefully I can turn things around this year. If things continue as planned, I expect to graduate from Temple University in the spring of 2014 with a degree in MIS.
As I said before, I love games because of their competition. Here is a short video relating to the spirit of competition, and working under pressure: