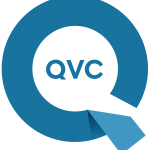 QVC is an American cable, satellite and broadcast television network. It broadcasts in six countries including the US, UK, Germany, Japan, Italy, and China. QVC is one of the most innovative companies to work for as their mission is to provide quality products with value and convenience to the customer.
I was lucky to join the QVC team for two summers in two different departments, both of them being in Merchandising. The first year I interned there I worked in Off-Air electronics where I mainly focused on adding new products onto QVC's multi-platform mobile site. The second year I interned there I worked in On-Air Hadbags where I worked closely with the buying team and learned the process of bringing in new products to QVC.
Both years I interned at QVC I was involved in an intern project that we worked on in teams with other interns for the entire summer and got to present our ideas on the given subject at the end of the summer to executive leaders of the company. The experience that I had at QVC is very valuable because I gained many leadership skills and learned, hands on, the way a business operates.
Click here to check out QVC's wesbsite!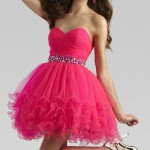 During my Spring semester of Sophomore year I interned at a prom dress company called Clarisse designs. At Clarisse I controlled all social media websites where I made daily posts of trends, new dresses, and prom affiliated items such as shoes, hand bags, hair designs, etc. I gained much knowledge while interning at Clarisse from working with customers in the showroom to checking quality control with the dresses in the warehouse. I interned at Clarisse from January 2012- April 2013.
Click here to check out Clarisse!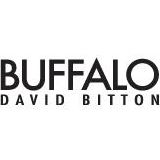 During the summer of my freshman year of college, I spent my time in New York City as an intern for Buffalo David Bitton. In the corporate office of a high end jean and fashion company, I set up showrooms, changed the mannequins in the showrooms, ran Available to Sell reports, and sat in on meetings with big companies such as Macy's and Bloomingdales. If needed, I went to some of the retail stores such as Macy's in Harold Square to help restock inventory, change fixtures, and assist customers. While working at Buffalo jeans I gained much experience from working with my colleagues and getting hands-on experience with the fashion industry.
Click here to check out Buffalo David Bitton!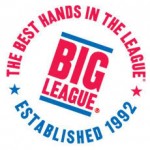 During high school I worked for Big League's Haircuts in Exton, Pennsylvania. Big League's is a family-oriented barber shop made for men and boys. With the title of being a receptionist, I closed and opened the shop, checked customer's in and out of the system, swept hair for the stylists, and managed the cash drawer.  During my employment at Big League's I gained experience with working a cash register and further developed my communication skills as well. I worked at Big League's from November 2010 to August 2011.
Click here to check out Big League's!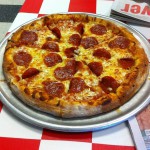 I started my work experience with my first job at Carmine's Parkside. Carmine's is a 100 seat Italian family restaurant in my hometown of Downingtown, Pennsylvania. At Carmine's I developed many communication skills as I greeted customers in and out of the store. I took customer's orders, served the customer's their food, worked the cash register, and bused the tables. I worked at Carmine's from May 2008 to May 2011.
Click here to check out Carmine's Parkside!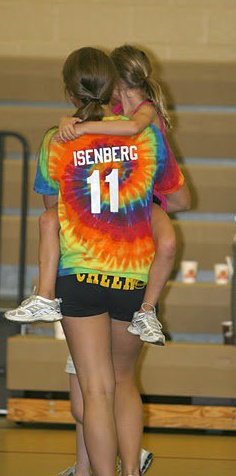 With my love for kids, during my free time on the weekends I babysit for families in my neighborhood. I love spending time with the kids as they bring me joy and the feeling of being young again. I like to interact with the kids by doing fun activities or playing outside, rather than sitting inside watching television. When I babysit on school nights, I prepare the kids' dinner, help them with their homework, and get them to bed at a reasonable time. Babysitting may be an easy job at times, but I thoroughly enjoy it as I care for the kids and treat them like they are part of my family.