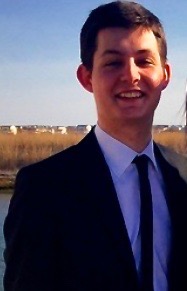 Matthew Funk
BBA in MIS and Finance, Fox School of Business, Temple University
Email: matthew.funk@temple.edu
Biography
Welcome to my e-Portfolio! I am originally from Bucks County, PA and attended Archbishop Wood High School. I am a Senior MIS and Finance double major. I am interested in working in the Financial Services industry in the future. I plan on graduating in May of 2018.
I currently am a Financial Advisor Intern at Bank of America Merrill Lynch. I hope to explore various aspects of the Financial Services industry, but my ultimate goal is to open my own hedge fund using my own ideas about financial markets and leveraging my knowledge of technology to create a successful fund.
I am a hard-working and competitive individual. I enjoy taking leadership roles in projects and extracurricular activities. Currently, I serve as Vice President of the Athletes Helping Athletes Club at Temple University, where I work to connect student athletes at Temple University with children and teenagers with disabilities. Additionally, I am the Lead Analyst of the Consumer Sector in the William C. Dunkelberg Owl Fund, Temple University's student-run investment fund.