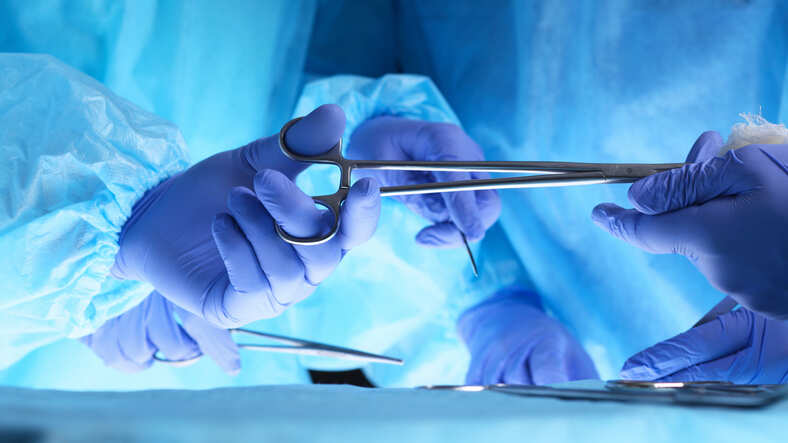 Vincent Ronzano
This article that I found is quite groundbreaking. A doctor in China was able to perform surgery on patient without actually being in the same room. This was the first surgery done on a human using this technology, as before it had only been tested on a pig. The surgery was conducted in Beijing, while the surgeon was physically located in the "Hainan Province" in South China. The surgeon was able to operate medical equipment "through transmitted images supported by 5G technology". The surgery lasted 3 hours, which is how long any normal surgery would usually take. After the successful surgery was over the doctor said that this felt like a real-time operation and it didn't feel like the patient was miles away.
This is a very interesting concept and there is two ways that I think about this new technology. On one hand, I'm not sure I would sign anything to allow a surgery to be conducted on me where the doctor was not in the room and technically the surgery is being done by robots. I would definitely feel more comfortable having the doctor there. What if something goes wrong during the surgery? I feel as though the surgeon could definitely do more if he or she were actually in the room. Also, it is relying on internet and we have all had problems at some point or another with the internet on our phones; so, what if this happens during the surgery? If the surgeon somehow loses connection, things could go wrong.
On the other hand, This does sort of give doctors the ability to be in two places at once. For example, if one surgeon needs to perform an emergency surgery, but he/she already went home, the patient won't have to wait for the surgeon to drive all the way back to the hospital; he can perform this surgery remotely. Also, for particularly good surgeons, this technology will be able to let them help more people around the world, since it will be less difficult for patients to see this surgeon if they don't have to travel.
This new technology could be helpful and could potentially save more lives in emergency situations; however, it could also be dangerous in my opinion. What do you think? Would you accept a remote surgery?
Link to article: https://health.economictimes.indiatimes.com/amp/news/health-it/china-conducts-worlds-1st-remote-surgery-using-5g/68483535