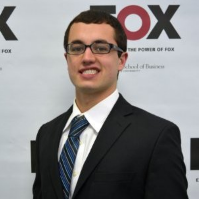 Thanks for viewing my e-portfolio!
My name is Ryan Tempestini. I am a junior pursuing a BBA in Management Information Systems at the Fox School of Business with an expected graduation of May 2018. In the future, I am interested in a role that serves to process business data and develop applications to efficiently analyze it. I chose to study Management Information Systems because I believe the MIS field is rapidly growing and creates endless job possibilities after graduation. Temple's program is truly one-of-a-kind and I am very excited to see where it takes me in the remainder of my academic career.
Feel free to view my resume, LinkedIn, or email me at ryan.tempestini@temple.edu. Thanks for viewing!
You can also view my work and academic experience here.