Summit Public School District
U.S. News and World Report has ranked Summit High School #26 Best High School in New Jersey.
I grew up in the Summit school system starting in elementary school until my graduation from Summit High School in 2014. I excelled academically and graduated magna cum laude. During my time at SHS, I was involved in several clubs and sports teams. I played football, basketball, swimming, and was a member of Key Club. However, my experience as a 4 year Varsity volleyball player and being captain of the team during my senior year is what I most fondly remember about my time at SHS. SHS was a great school that immensely prepared me for college.
---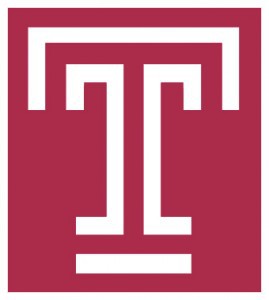 Temple University
Temple's MIS Department is ranked in the top 15 of over 1,300 undergraduate MIS Departments in the United States by the U.S. News and World Report.
I am currently enrolled as a Management Information Systems major in the Fox School of Business at Temple University with an expected graduation date of May 2018. From the city life of Philadelphia, the vibrant campus, and the wonderful students and faculty, I enjoy every single day here at Temple University. On campus, I am part of the University Honors and Fox Honors program. Additionally, I serve as the Director of Web Development for the International Business Association, the Vice President for the Residence Hall Association, and I am also a member of the Association for Information Systems. Some of my favorite classes have included:
Data Analytics (MIS 2502)
Data-Centric Application Development (MIS 3501)
Data Science (MIS 0855)
Honors Financial Accounting (ACCT 2901)
Honors Managerial Accounting (ACCT 2902)
Information Systems in Organizations (MIS 2101)
Honors Introduction to Risk Management (RMI 2901)
Leadership and Organizational Management (HRM 1101)
Legal Environment of Business (LGLS 1101)
Macroeconomic Principles (ECON 1101)
Microeconomic Principles (ECON 1102)
Marketing Management (MKTG 2101)
Professional Development Strategies (BA 2101)
Quantitative Methods for Business (STAT 1101)
Statistical Business Analytics (STAT 2103)