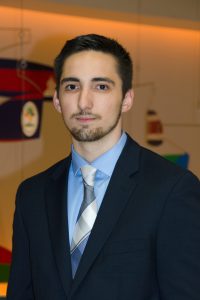 Major(s): Management Information Systems, Finance, Financial Planning
Minor: Mathematics
Graduation: May 2019
Cumulative GPA: 3.97/4.0
My name is Tyler Ascione, and I am an undergraduate student at the Fox School of Business, Temple University (Philadelphia, PA)
Most recently, I worked as the Lead Analyst of the Healthcare Sector at The Owl Fund, a Portfolio Manager for Temple University, and will be working at Prudential this summer as an analyst. I have also been employed as a Diamond Peer Teacher for Undergraduate Resources at Temple University.
In addition, I'm a Resident Assistant for Temple University Housing & Residential Life. I'm also the President of the Temple University Investment Association.
I'm also heavily involved in community service in and around the Philadelphia area. I am a member of the Supervision to Aid Reentry (STAR) Program, which is a federal reentry court program in the Eastern District of Pennsylvania for Philadelphia residents on supervised release. Additionally, I teach the Stock Market Game at Philadelphia Futures, a non-profit organization centered around providing low-income, high-school students with the tools and opportunities to succeed in college and beyond.
Thank you for visiting my site. Feel free to explore more about my professional and personal interest.