YOU HAVE REACHED TIESHA CHRISTIAN'S E-PORTFOLIO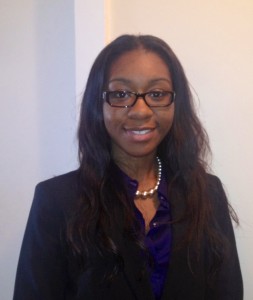 Hello and thank you for visiting my blog. My name is Tiesha Christian, and I am a junior at Temple University.  I currently attend the Fox School of Business and expect to graduate in May 2013 with a major in Finance and a minor in MIS. After graduation, I would like to pursue a career in the Finance industry as a Financial Analyst and down the line start my own consulting firm.  I have been actively searching for  internship opportunities in both financial and IT industries , especially for the Summer of 2012.
Included in this E-Portfolio are pages about my educational, professional, and personal life.  Please feel free to browse my site and get to know me a little better.  I have also added links to the current Student organizations I am apart of and my last three employers. If you would like to see my resume, check out my resume page, which also includes a downloadable PDF. Lastly, if you're interested in contacting me, please refer to my contact page. Thanks for stopping by!