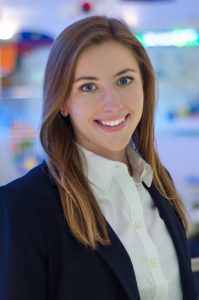 My name is Tessa Kaye and I am a junior honors Management Information Systems student in the Fox School of Business. I am currently  a member of Temple's chapter of the Association for Information Systems.
Over the course of my time as a Temple student, I have taken several MIS classes, including Data Analytics, Enterprise IT Architecture, Digital Design and Innovation Studio, and Data-Centric Application Development.
My future goals include working in the field of Cyber Security and I hope to integrate the skills that I will learn with my passion for the health care sector, specifically dentistry.
Graduation: May 2018