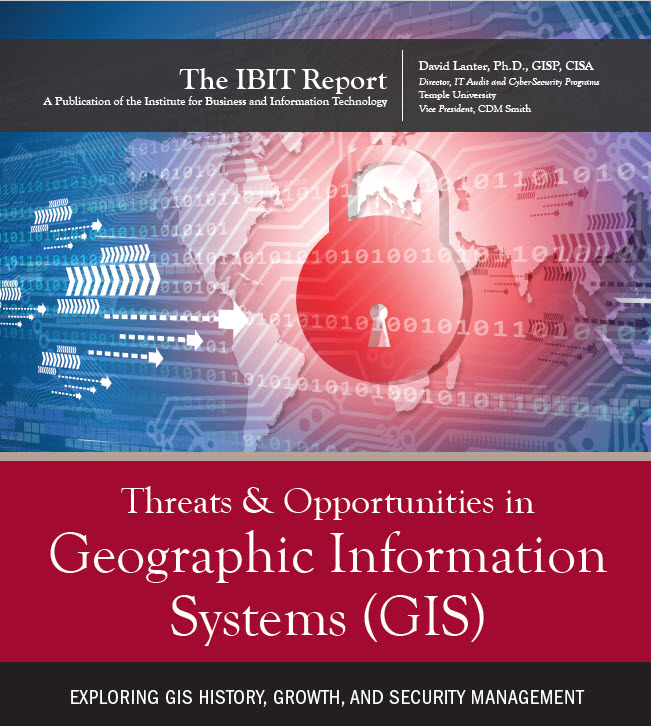 The Institute for Business and Information Technology (IBIT) is pleased to announce the release of The IBIT Report – Threats & Opportunities in Geographic Information Systems (GIS) authored by David Lanter, Temple University.
This report provides an insightful history of the development of GIS and related technologies, outlines a framework for classifying sensitive geospatial data based on factors of risk and value, and provides a processing for recognizing, governing and mitigating cyber security risks.  The approach detailed is applicable to not only to location data but to all data for which there is a cyber security concern.
The ongoing IBIT Report series is based on rigorous, vendor-neutral academic research that provides actionable knowledge on topics relevant to industry partners.