Cybersecurity in Application Research and Education (CARE) Lab 
Cyberspace is fundamental to our national prosperity, as it is critical to the economy, government, and day-to-day societal functioning. The Cybersecurity in Application, Research, and Education (CARE) Lab offers a social science approach to cybersecurity and seeks to foster a multidisciplinary dialogue among academia, industry, nonprofits, and government.
This intersectionality enables a creative, unique and holistic means of understanding the phenomena of cyberattacks and cybersecurity.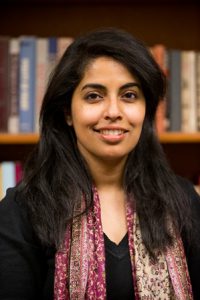 Dr. Aunshul Rege is an Associate Professor in the Department of Criminal Justice at Temple. Her research has been funded by several National Science Foundation (NSF CAREER, NSF EAGER, NSF CPS, NSF SaTC EDU) and Department of Energy/Idaho National Lab grants. Her work focuses on critical infrastructure and cybersecurity, cyber adversarial decision-making and adaptation, ransomware, social engineering, and cybersecurity education. She is the organizer and host of the summer social engineering competitions for high school, undergraduate, and graduate students. Her cybersecurity awareness and training efforts extend beyond higher education to include working with youth, the elderly, and previously incarcerated individuals via partnerships with local nonprofits.
Contact
Department of Criminal Justice
Temple University
Email: rege@temple.edu