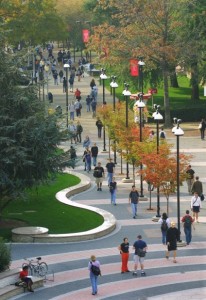 MS in IT Auditing and Cyber Security tuition for 2014 is $1,114 per credit. Tuition includes:
MS ITACS orientation and recruiting programs held throughout the year
Instructional costs for the fall, spring and summer sessions for one academic year
Course materials, including cases and assignments (does not include text books)
Preparatory course and registration fee for the CISA exam.
Networking programs with recruiters from prospective employers
Out of pocket colloquium costs, including lunch
Other University-related program fees for the current academic year can be found by visiting the Bursar Office website. Please note that tuition and University fees are subject to change for each entering class in future academic years.
Indirect Expenses
Indirect (personal) expenses vary from student to student, depending on the choice of accommodations and individual lifestyle. In addition to the annual tuition and program fee for the program, students can expect to pay $1,250 to $1,750 per month. The estimate is based on student feedback and will generally include the following expenses:
Housing (for more information see Housing, Neighborhoods and Cost of Living )
Food
Utilities
Personal Travel
Miscellaneous personal living expenses
Scholarships and Financial Aid
Fox School of Business recognizes outstanding educational achievement through awarding tuition scholarships.  These awards are based on merit which includes overall GPA and GMAT/GRE scores, where applicable. Students being considered for merit-based scholarships do not need to complete additional forms or submit additional application essays or recommendations.