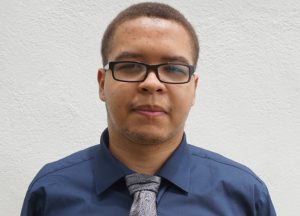 ---
Major: Management Information Systems
Graduation: May 2019
---
Welcome to my e-portfolio! My name is Raymond P. Long Jr, I am a junior MIS major at Temple University's Fox School of Business. My expected graduation date is May 2019. My core interest within Management Information Systems is IT Management and Information Systems Auditing. I am also considering a minor in Healthcare Management, in order to focus on IT integration in the healthcare field. My long-term career goal is to become a Certified Information Systems Security Professional (CISSP). Feel free to navigate my e-Portfolio and view my work experience, or read my resume. You can even connect with me on LinkedIn too!
Selected Coursework:
Data Analytics: Analysis of data and learn how to present insights from business data. Work with data models on database systems and SQL.
Healthcare Financing and Information Technology: Understanding the insurance, payment mechanisms, contractual arrangements and control mechanisms related to the provision of health services.
Risk Management & Insurance: Means of identification, evaluation, and treatment of these risks are analyzed, with the methods of treatment including insurance, risk retention, self-insurance, and loss control.
Operations Management: Utilization of the planning and scheduling of operations, allocation of resources, including staffing requirements and equipment decisions, inventory control and production planning, waiting line problems, and quality.