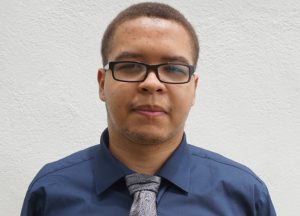 ---
Major(s):
Management Information Systems
Risk Management & Insurance – Healthcare Risk Management
Graduation: May 2019
---
Welcome to my e-portfolio! My name is Raymond P. Long Jr, I am a junior MIS major at Temple University's Fox School of Business. My expected graduation date is May 2019. My core interest within Management Information Systems is IT Management and Information Systems Auditing. I am also considering a minor in Healthcare Management, in order to focus on IT integration in the healthcare field. My long-term career goal is to become a Certified Information Systems Security Professional (CISSP). Feel free to navigate my e-Portfolio and view my work experience, or read my resume. You can even connect with me on LinkedIn too!
More about me: Currently, my short-term goal is to finish up my major strong. As a transfer student, I will first need to get on par with current Temple students, in order for me to hopefully jump ahead of the curve. I am also looking to acquire an internship/part-time work involving IT management or even considering dabbling in Health Information Management.
A long-term of mine is to become successful enough in my career path to have options in front of me for advancement and fulfillment. Whenever I am asked "Where do you see yourself in XYZ years", I generally answer them as "X: Work for a company", "Y: Own a company", and "Z: Not have to work at all. . . or at least be able to do whatever I would like". Speaking of doing what I'd like, my overall long-term goal is to teach university-level History, believe it or not. However, majoring in History (with whatever focus) and becoming a professor was actually not something I wanted as a career.
I remember one of my high school teachers asking the generic question of "what are your hobbies"? Back then I was relatively unsure of what my actual hobbies were, as hobbies are typically productive in some way. I answered "History" which was then refuted by "History is not a hobby". I always reflect back on that exchange humorously: I didn't know what I wanted to do in life, but I certainly knew what I liked to do at the current time! History and Computers were my two favorite things, so when it came time to choose a path in life, I decided something with computers. Computer Science is the most obvious answer to that. Except I changed my mind partially; I felt that CS degrees were going to be over-saturated by the time I graduated, and the thought of discrete mathematics spooked me at the time.
Then I was given the opportunity to help with my school district's Technology Services department. I dropped one of my classes (I think Spanish III) to get a time slot where I would work with the Tech Services Coordinator and help around the High School and Administrative Buildings. From there I learned that you can easily adapt business practices and procedures to up-and-coming technological advancements, and instantly knew what I wanted to do in life. I had already planned to eventually go to Temple University, and Fox's MIS program solidified my choice. But I digress.
To continue on my initial plan of becoming a history teacher/professor, I plan to work towards a second bachelor's after I have attained my B.B.A. in MIS; this second one being in History. Eventually I will work my way towards a Masters (I'm thinking either general MBA or maybe specialized IT Auditing & Cyber-Security) aligned with my MIS studies, and then finally a Masters in History. 
Quite the answer for 'long-term goals', huh?
---
Besides all of what is above, my current interests vary. I obviously love computers, history and reading about it. I like to go hiking from time to time. I like to play sports casually: Tennis, Volleyball, Badminton, Soccer. I like games: video games, board games, and tabletop games (think Dungeons & Dragons, but I seldom play that one, you should try one out sometime)!
I would also like to mention that Helvetica is my favorite font, so if I use anything different on this site (or any other that allows me to use Helvetica and I haven't), feel free to let me know!