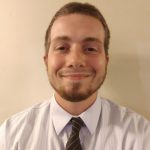 Austin Heilman
Major: Management Information Systems
GPA: 3.5
Graduation:  May 2019
I am a junior MIS major in the Fox School of Business. As a sports fan data and analysis have always been an interest of mine, whether I was using it to debate sports with friends or help me decide what players to select in fantasy sports. Majoring in MIS gives me the opportunity to develop these skills and enhance my knowledge in these areas so that I can use them in real world business applications. I hope to learn about information systems in the workplace so that I can create innovative technological business solutions that can improve various aspects of the business. Ideally, I would learn everything I could about the business and use that diverse understanding to produce dynamic, inter-departmental solutions for your firm.
Please feel free to navigate my portfolio and read my resume.
If you wish to contact me feel free to do so using my contact information.