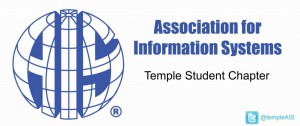 Spring 2016 – Fall 2016
I am a newly inducted member of the Association of Information Systems, which is a professional student organization that helps advance the careers of its members. Through AIS I hope to make the connections necessary to become relevant and valued in my Management Information Systems career path.

May 2015-September 2016
I am currently a member of the National Society of Collegiate Scholars. Through NSCS I have taken part in important service programs such as The Jared Box Project. The Jared Box Project is a service program that makes boxes of toys, games, and gifts and delivers them to children in local hospitals who are undergoing serious treatments for illnesses. NSCS is dedicated to students, uniting them from across the nation to make a difference.

December 2010- December 2016
"The mission of Rubye's Kids, Inc. is to empower children living in poverty through joyful, enriching experiences that promote strong values, education, respect for self and others and commitment to community." Rubye's Kids is a rewarding organization that allows me to touch the hearts and minds of children who choose to still smile even though they are deprived economically. I am proud to take part in events that allow me to connect with kids on a personal level.