Prudential Financial Inc.
(June 2017- August 2017)
During the Summer of 2017, I worked as an intern for Prudential Financial Inc. in the Incident Management Department. The long-term goal of the Incident Management Department is to keep the business up and operating. If there is a problem within the business, the goal would be to get the business up and running as fast and efficiently as possible. Noticing relevant trends, finding efficient ways to process and present data, and making modes of communication more transparent helped the department realize this goal daily. My daily tasks included reaching out to resolve alerts for over 65 different servers, identifying patterns within different applications, and submitting tickets to suppress alerts all leading to increased efficiency. I have worked with different applications including Remedy, Skype, Lotus Notes, Outlook, Excel, ORC, ARC, and Iceland to create queries, analyze raw data trends, and contact information. I have contacted dozens of teams and individuals to elicit the next steps to resolve the alerts within different servers. One of the most critical skills that I have learned from my time with Prudential is the importance of working and communicating in a team environment. Prudential has taught me that every individual plays a crucial role in keeping the business up and running. Good communication is a crucial part of  keeping a large company connected and moving toward the same goals.

Philadelphia Gas Works
(December 2015- August 2016)
During the Summer of 2016, I became an intern for Philadelphia Gas Works in the Gas and Acquisitions Department. Philadelphia Gas Works provides gas to commercial and residual customers in all of Philadelphia. The non-profit company also monitors any gas brought in by different suppliers. The specific department I interned for gave nominations for quantities of gas that were being moved into Philadelphia through a system called Retail Operations. During my time there, I assisted with the transition of a new system, Gastar, that is vital in regulating gas for over 500,000+ customers in Philadelphia. I provided data for interrogatories and monthly reports that indicate prices and quantity changes for auditing purposes. My daily tasks included importing, exporting, and analyzing weather data for gas quantity control and billing information within the Electronic Bulletin. Through the Electronic Bulletin, I was able to communicate different messages to different suppliers about quantity changes, penalties given, and nominations that needed to be made. Working as an intern at Philadelphia Gas Works instilled in me a deeper respect for the role of technology and data analysis. It is through these different systems, Retail Operation and Gastar, that PGW has the means to provide people with heat for their homes and, in some cases, gas to cook with. My daily tasks taught me how past data can be used to make future predictions about how much gas residents will likely use and what this gas is likely to cost. This internship at PGW gave me both hands on technical experience as well as a broad overview of business analysis.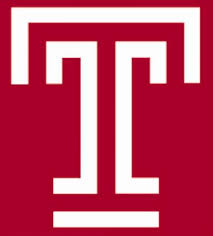 Fox School of Business Undergraduate Advising
(May 2016- Present)
I currently work for the Office of Fox Undergraduate Advising as a Peer Advisor. I assist 5,500+ students with major/minor decisions, academic planning, professional development, and extracurricular involvement. I help students with general questions about degree requirements, academic support services, and university policies and procedures. I facilitate group advising sessions and workshops for freshmen, transfer, and intra-university transfer students.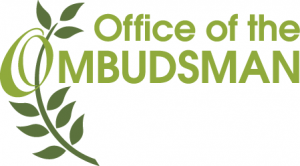 Fox School of Business Undergraduate Advising
(May 2015-Present)
I currently work for the Office of Fox Undergraduate Advising as a Ombudsperson. Day to day I try to provide a comforting and calm atmosphere for business students in an effort to help resolve any grievances that they may have. I work with the other Ombudspersons as a team to effectively support the advising office and its needs. We are constantly working on projects to make the lives of students easier and more convenient. I have gained valuable experience from working on projects about academic policy such as filming a video to help students better understand academic prestige.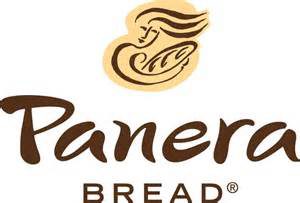 Panera Bread
(August 2014-May 2015)
I have worked for the food organization Panera Bread. It was there that I learned the importance and effectiveness of good customer service. I was a cashier who answered phones, counted money, and packaged bakery goods. My co-workers and I worked as one unit to finish the job that needed to be done. I appreciated the one on one experience that I had with customers and learned how much of a difference a smile really makes.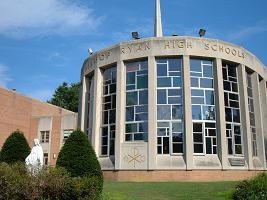 Archbishop Ryan
(September 2010- June 2014)
I have worked as an office aid in Archbishop Ryan High School. I have diligently assisted guests/visitors with any needs or concerns that they had. I worked collaboratively with other office workers counting money, taking inventory, and answering phones. I focused on quality and timely customer service with a smile. I organized school events such as prom, dances, Christmas lightings etc. I offered tours to incoming freshmen talking about the key attributes that make Archbishop Ryan shine. As a team, the other aids and I worked to keep the office organized and clean. Together we prepared pamphlets and stuffed envelopes for different events all while helping to organize other students into designated groups for better efficiency in the office.