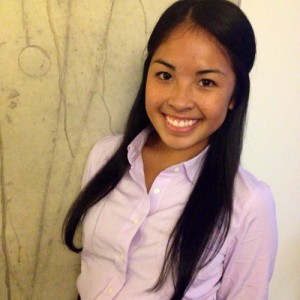 Hello everyone, and welcome to my blog!
My name is Elizabeth Agravante, but more commonly referred to as Beth.  I am a senior within the Fox School of Business at Temple University.  I am currently majoring in Accounting with a minor in Management Information Systems and Business Analytics.  I expect to graduate in December of 2015.  In the long run, I plan to become a Certified Public Accountant and pursue a career as an auditor or consultant.
Within the pages of my E-Portfolio, you will find out everything there is to know about my academic, professional and personal history.  If you have any questions, please do not hesitate to contact me.  Thank you for taking the time to get to know me!