About Me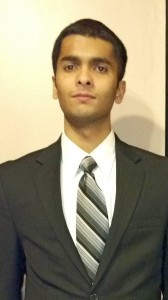 Hello,
Welcome to my e-portfolio. My name is Jerrin Raju. I am a senior at the Fox School of Business and I will be graduating in December 2014 with a BBA in Management Information Systems & Accounting.
I'm actively pursing full time opportunities in IT Audit/Security and exploring part time Masters programs so I can work towards the CISA/CISSP/CPA certifications.
 Feel free to explore the site and thank you for visiting my E-Portfolio.