About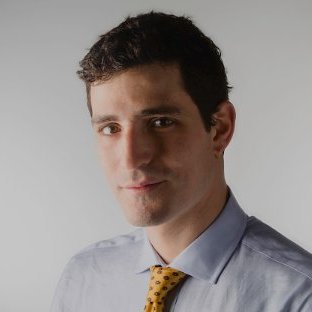 Adam Alalouf
Email: adam.alalouf@temple.edu
Location: Alter 033
Office hours by appointment only. 
Profile
Adam is the director of marketing and technology at Mesa Technical Associates, Inc. and affiliated enterprises, Mesa Veterans Power and Mesa Technical Services. He is the acting NetSuite Administrator for these organizations, as well as acting administrator for Microsoft 365, Adobe Creative Cloud, and Google Apps, Analytics, and AdWords. Adam manages various projects at Mesa, including print and digital marketing campaigns, ERP implementation and administration, and operational and financial oversight. One of Adam's greatest assets is his ability to improve processes through meticulous attention to detail and creativity in approach to systems optimization.
Course description
Organizations that strategically select, manage, and deploy digital business models prosper in the global economy. Students will use systems and business process thinking to create and analyze strategies for technology-enabled organizational and industry transformation. They will propose innovative solutions
Competency Map
MBA Competency
Course Learning Objective
Key Skills
Evaluation Method
Influential Communication

Business Reasoning

Identify and Evaluate Business Opportunities

(Use innovation frameworks to analyze competitive landscape for

emerging IT products and services.

Apply new digital business models such as cloud computing, web services, crowdsourcing, and two-sided

platforms to envision new

products and services.

Analyze disruptive potential of technology and formulate a response from an incumbent firm.

Create a business case for the value of an information technology initiative.

Articulate the business case

for IT in writing and presentations

Case analysis

Participation

Reflection Journal

Implementation Management
Analyze the transformative impact of technology on standard business practices.

Identify the components of enterprise information architecture and its strategic role in the organization.

Demonstrate ability to identify systems and processes in an IT implementation
Learn IT Participation
Cross-Cultural Effectiveness
Compare IT governance models in both a single-country and multinational context.

Identify key issues in adaptation of governance

models to local settings within a multi-national

Participation

Case Analysis

Ethical

Management

Explain the role of data, information, and knowledge in informing an

organization's strategy.

Articulate guidelines for

ethical use of corporate data.

Participation

Case Analysis

Reflection Journal
Credits
This syllabus represents the collaborative efforts of MIS Department Professors Johnson, Mandviwalla, Schuff,  Flanagan and Hohne