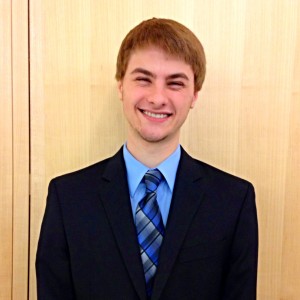 Thomas Arthur Couser
   Major: MIS
   GPA: 3.52
   Expected Graduation: May 2016
Hello, and welcome to my E-Portfolio! My name is Thomas Couser.
I am  currently a junior at Temple University's Fox School of Business.  I plan on graduating with my degree in MIS in the Spring of 2016.
Each year our society grows more and more technologically advanced and in turn, more technologically dependent. Nowadays, technology is one of the biggest factors in company decision-making. If used properly, new technology can push a company into exponential success, but if used improperly, it can do the opposite. Our workforce needs motivated individuals that understand how to integrate new technologies, while reaping potential benefits and removing any potential risks. When my tenure at the Fox Business School finally comes to an end, I hope to be able to use my education, real world experience, and motivation to help businesses integrate new technologies and propel them into future success. With that said, I invite you to browse through my e-portifio and feel free to view my resume and contact information.