About Me & Interests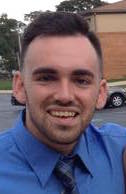 My name is Shawn Niederriter and welcome to my E-Portfolio! I am currently a Senior MIS Major at Temple University in Philadelphia, PA. I created this site to showcase academic and personal technical projects I have worked on. My technical interests include data management, analysis, and visualization, server virtualization, and cloud technologies. I believe that data should play a key role in the decision-making process of any business, regardless of sector. Though the era of Big Data may be in full-swing, I think we have only scratched the surface on the true impact data can have on our society. I will be updating this site with new projects and articles regularly, especially with personal projects related to sports analytics. If you have any questions or comments about the site, feel free to contact me at shawn.niederriter@temple.edu. Thank you and enjoy!
Currently, I am interning at Momentum Digital, a new digital marketing agency in Philadelphia. Momentum focuses on SEO, PPC, & Web Design. Despite being a relatively new company, they have mastered all three, and have some really good people at the company. My role at Momentum is as a Webmaster & Developer, and I have learned a lot so far and plan to continue on with them.
Interests
Data Management
Data Analysis
Virtual Machines
Cloud Technologies
Network Security
Artificial Intelligence