Philadelphia VIP

In the Fall of 2013, and again in the Summer and Fall of 2014, I have worked as an Operations/Administrative Intern for Philadelphia VIP. Philadelphia VIP is a non-profit organization that provides civil legal services to low-income Philadelphians (pro bono) in exchange for training attorneys and law students in various areas of the law. Other than administrative tasks such as processing incoming cases and database upkeep, I was able to gain experience in data analysis by creating reports within our database (Legalserver), and then analyzing that data within Excel to gain insight on volunteer attorney retention and patterns with status requests that are periodically sent to attorneys that currently have cases with VIP.
For more information, please click here.
U.S. Commercial Service
Sophomore year I had the opportunity to intern with the Department of  Commerce in Philadelphia, specifically in the Export Assistance Center within the U.S. Commercial Service. As an intern I was able to work with many different companies as they used our services to grow their company through exporting. Some of the activities that I did as an intern include conducting global market research, maintaining client interactions within our database and even attended one of our Exportech programs.
For more information, please click here .
YMCA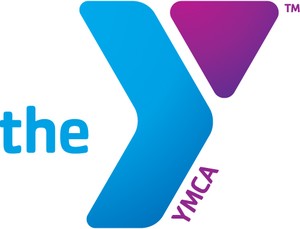 My original interest in working for the YMCA derived from my love of fitness, but I quickly realized that what this company stands for goes beyond treadmills. With a strong emphasis on financial assistance and children's health, the Y creates a safe and encouraging atmosphere for all who come. Due to the it's remote location, the gym was relatively small, which enabled me to explore a lot of different aspects of the business. As a membership receptionsit, I manged operations of the entire branch, such as allocating tasks to fellow employees and provding customer service to members when neccessary.
During the Summer of 2013, I expanded  my career at the Y to be a camp counselor. With this position, I organized and supervised age-appropriate activities for up to 65 children, ages 5-12. Communication was very important when it came to relaying information to parents about children's behavior and triumphs.
For more information, please click here .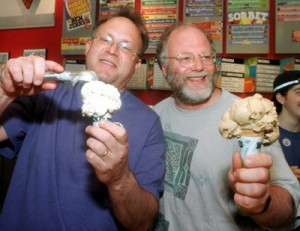 Ben and Jerry's
Working at Ben and Jerry's was the best first job I could have asked for. The Freeport, ME location was in the top 5% for sales in the nation, and always ranked very high for customer satisfaction. I learned everything from customer service to establishing myself as a leader  (while getting a free scoop a day!) After two years as a Scooper I was promoted to a Shift Leader, which was essentially a stand-in supervisor when the manager wasn't present.
For more information, please click here .