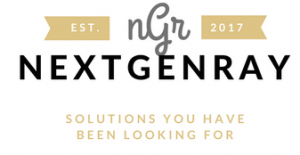 If you are trying to turn your side hustle into a business, we can help. Nextgen-Ray aims to utilized technology to help people and businesses achieve success.
We also provide an opportunity for students to make a little extra cash. Requirements are that you have coding experience, self drive and a creative niche to offer potential clients the best services. Contact us by email at gjraymond@nextgenray.com 
If you live in the Philadelphia area, and are having any problems with our home – Roofing, Siding, Windows, Doors, Gutters, Insulation, Capping, or any other home repairs Contact BIG JOE'S ROOFING. Big Joe is an industry professional with amazing experience, and he knows the business. Big Joe is one of the most affordable, and his team provides the highest quality service I have seen in this industry.
Big Joe's Roofing communicates with his clients, and answers all your questions. My wife had many questions, and Big Joe's was able to provide clear answers to help reduce her concerns.
If you have an emergency, don't sit by the phone waiting on another company to call you back. Call Big Joe they are the PHILLY ROW HOUSE SPECIALIST.
BIG JOE'S ROOFING 267.310.7303.