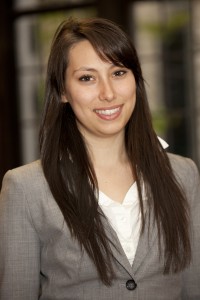 My name is Giovanna Corridoni, and I am a senior in the Fox School of Business at Temple University with an expected graduation of Fall 2014. When I entered Temple University as a freshman in 2010, I decided to study International Business (IB) with a minor in Spanish because I have a passion for traveling and learning about other cultures; however, after exploring other concentrations within business, I declared Management Information Systems (MIS) as my second major. After realizing how much I enjoy technology and learning about the unlimited possibilities a degree in this field would bring me, I could not see myself pursing anything but MIS at this point in my undergraduate career. I am currently looking for an internship for summer 2013 and I am exploring my options for post-graduation.  I am willing and eager to go wherever my career takes me.
During the past two years, I have had great exposure to international business through two internships and a study abroad experience, which I believe has made me a more well-rounded person overall. My first international business experience was at Samuel Shapiro & Company, Inc., a customers broker a freight forwarder. I was an Import Intern for one year, where I was responsible for tracking import cargo coming into the United States. Currently, I work as an International Trade Associate for the U.S. Export Assistance Center, a branch under the Department of Commerce. After working under a Trade Specialist for three months, I was promoted to work under our Regional Supervisor. With two different positions in this internship, I have been exposed to a variety of different functions within the department. My internships experiences coupled with my international business studies have increased my ability to work in an international environment and have built a foundation for me to succeed in this industry. Please see my resume for more information on my work experience.
In addition to my work and educational experiences, I studied about in Rome, Italy in the Fall 2012 semester, where I able to experience another culture firsthand. My courses were interactive and unlike typical university courses. I had the opportunity to visit multinational organizations  in London like ING, the European Bank for Reconstruction and Development, and the U.S. Embassy and in Brussels like the European Council, the European Commission and the NATO Headquarters. Speaking with high-level executives and government officials was very informative and eye-opening for me. In 2007, I was a Student Ambassador with the People to People Student Ambassador Organization where I traveled throughout China for about three weeks.
I was born and raised in Pittston, Pennsylvania which is a small town in Northeastern Pennsylvania, and I am the youngest of eight children. In my free time I like to cook, hike, and travel. I have a black cat named Oscar, who I adopted from the SPCA, and I love giraffes, country music, and coffee! I will frequently post interesting articles and comments on my blog which you can find in my archives page. If you would like to see my resume click here. Now that you've learned a little bit about me, please explore my E-Portfolio which contains pages on my academic, professional and personal life.
"I haven't been everywhere, but it's on my list."
– Susan Sontag