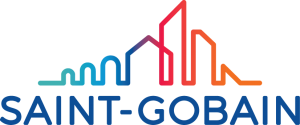 This summer I had the opportunity to work with some amazing people at CertainTeed Corporation & Saint-Gobain North America located in Malvern, PA. CertainTeed is North America's leading brand of exterior and interior roofing, siding, fence, decking, railing, trim and insulation. They have been focused on being a sustainable and resource conservative company.
My position in the Central Financial Planning & Analysis department was daunting at first. I had never worked in a corporate setting or an idea of what the work would be like. The adjustment was easy because the people who worked there. Everyone was welcoming and easy to work with.
Right from the jump, I was working on projects. There was no formal training program for my position. Revamping reporting templates for regional executives, supporting team members through any task they needed help with, and creating training manuals for new software. On my resume, you will see some of the projects that were worked on during my time there.
My goal was to get as much experience as possible no matter the topic. Just being a "fly on the wall" listening to conversations benefitted me. The connections I made will hopefully last well into my professional career. My brief 3 months at CertainTeed will be something I'll never forget and the knowledge I gained will be something I carry throughout the rest of my life. I would recommend working at CertainTeed to any colleague of mine mainly because of the people. They established the culture of the company to make sure anyone is welcome.