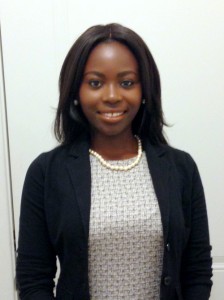 Hello!
Welcome to my E-Portfolio.
My name is Jacqueline Akpan and I am a sophomore at Temple University. I am an Accounting major at the Fox School of Business. I hope to graduate in January 2015. Being affiliated and exposed to both the American and Nigerian culture has given me unique experiences both at home and at school, which have helped shape my passions, motivations and values.
I am steadfast and consistent in all my activities because I always endeavor to work to the fullest of my abilities. Accounting is at the core of every business and one of the most important professions in the world.
This e-portfolio contains details about my academic, professional and personal life. You may also view my resume by clicking here. Please feel free to contact me if you have any questions.
Thank you for your time.