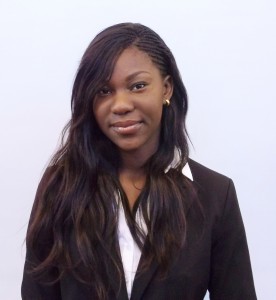 Welcome to my dear visitors!
My name is Justine Anouman Coffi and I am a senior at the Fox School of Business at Temple University.
I am seeking a Bachelor Degree in Business Administration and majoring in marketing. I have been striving towards excellence in all academic areas, working to maintain a high GPA (which currently stands at 3.75 overall) and am looking forward to a graduation date in August 2014.
While I hope to begin my business career as a Marketing Agent, my long-term aspirations include serving as the Chief Marketing Officer of an international business firm.
My E-portfolio will provide you with detailed information about my background, academic history, experience and so on. Please take a look at my pages on the tab to the right.
Feel free to download a PDF version of my resume and to contact me with any comments or inquiries.
I thank you for your time and consideration in viewing my site.
Justine Coffi