Experience
Work Experience
Deloitte and Touche, Audit and Assurance Intern (June 2022 – August 2022)
I drafted a memo and presentation for the management and senior leadership outlining audit results. I assisted in integration of subsidiary acquisition, ensuring legal matters and financial information were documented properly. In a team, I audited client financial statements, utilizing analytical skills to identify discrepancies in balance sheet and statement of stockholder's equity. I contributed to team results by supporting the work of teammates. I managed client communication and project deliverables through proprietary software, Omnia and Connect.
Lowe's Home Improvement, Order Fulfillment/Head Cashier (November 2018 – August 2020)
I provided customer service for a high grossing retailer that specializes in home improvement products, with more than $500k in sales per week and 100+ employees. I operated a point-of-sale terminal, replenished supplies and assisted with phone orders, staging delivery orders and customer pick-up. I managed the front end of the store. I trained new employees coming into the store, solved customer problems with a 'customer-first' approach, handled large sums of cash daily, filled registers in morning, and emptied and turned into safe at night.
Dunkin Donuts, Customer Service Associate/Shift Leader (June 2015 – November 2018)
I provided customer service for a casual breakfast chain specializing in coffee and breakfast foods, serving 500+ dine-in and take-out customers per week. I operate a point-of-sale terminal, replenished supplies, prepared coffee, sandwich, and ice-cream orders and assisted with custom cake orders. I also served as a cashier, resolved special attention customer concerns, and trained new employees.
Volunteer Experience
Volunteer Income Tax Assistance Program (VITA) (January 2022-April 2022)
During my spring 2022 semester at Temple University, I participated in the VITA program. During this program, every Saturday I would travel to the Temple Ambler campus where myself, and many other student volunteers, file income tax return for low-income individuals within the community.
Interesting Facts
Aside from school, I really enjoy relaxing and watching a good movie & TV show. I really enjoy binge watching TV shows! Some of the other shows I have binged include That 70's Show, Boy Meets World, Saved By the Bell, 90210, Criminal Minds, 13 Reasons Why, Stranger Things, Atypical, and so many more! As for movies, some of the movies I could watch over and over again include Coraline (my favorite!), Sgt Pepper's Lonely Hearts Club Band, Grown Ups 1 & 2, and more! Watching TV and movies really helps me relax after a long day of school & work. It refreshes me for the next day! I even dressed up as Coraline for Halloween 2020!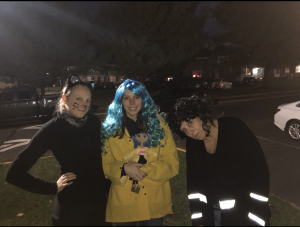 Something that many may not know about me is that I was born in Birmingham, Alabama! I didn't live there for long, my family moved back to Pennsylvania when I was about 1 1/2. I am the only person within my immediate family & my Aunts, Uncles, and cousins who was not born in PA!
As for pets, I have 2 really cute Pitbulls! Spice is the bigger, tan one. He is 5 years old and a rescue. Bella is the smaller, white one. She is almost 3 (in June!) and my dad brought her home from Georgia!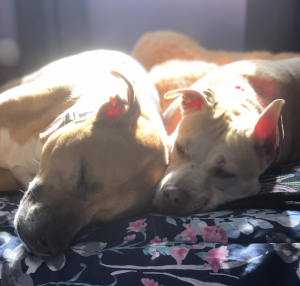 Aside from watching TV in my free time, I enjoy going on apps on my iPhone during my study breaks. Some of my favorite apps include Snapchat, Reddit, Tik Tok, and a game called Nonogram. Nonogram is like Sudoku, but without the numbers. I am on level 481 currently!
Aside from schoolwork, I really enjoy going to the beach. It's something about sitting on the sand, closing my eyes, and listening to the waves crashing on the beach that gives me serotonin. Some of my favorite beach destinations in New Jersey are LBI, Wildwood, and Atlantic City. I also enjoy going to Siesta Key Beach in Florida. I grew up going there because that's where my Grandparents live! I also like finding new recipes to try. I have a limited diet, so it's fun trying different things!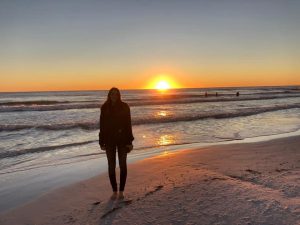 My proudest atypical moment is the story on how I found the passion for one of my majors! During the summer before my senior year of high school, I got an email from the school about how one of my classes were cancelled so I had to adapt and pick a new class. I got the list of open classes and I saw Accounting I had room. I thought it would be a good idea to take the course because it would help me with taxes and financial planning. Boy was I wrong, but I ended up loving the class & I was able to transfer into Accounting II for the Spring semester! That is how I decided what I wanted to major in. (Adding MIS down the road).
A few more interesting facts about me is I love spending time with my friends and kayaking!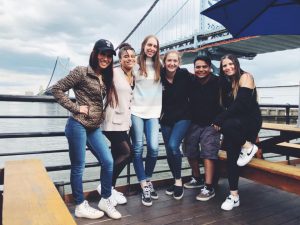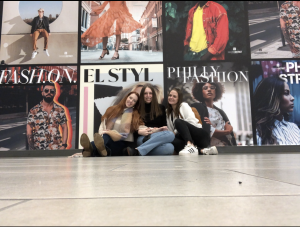 Related Coursework
Related Courses Spring 2020
Digital Systems (MIS2101)
In this course I was introduced to the content of MIS. I was introduced to how information systems and digital platforms play a role in the business environment. I learned a lot about the different types of information systems and was also introduced to the concepts of coding to build simple software applications.
Cost Accounting (ACCT2521)
In this course, I learned the accumulation and analysis of cost accounting information for the valuation of products and services, internal decision making, and measurement of financial performance. I was given exposure to the management side of accounting, rather than the usual financial accounting.
Related Courses Fall 2020
Intermediate Accounting I (ACCT3511)
This is the first course in a 2 course sequence. In this course I started with the accounting fundamentals and started to work my way through the accounting cycle. A large portion of the class was learning about the form and content of financial statements.
Accounting Information Systems (ACCT3526)
This course was an introduction to the evaluation and design of accounting information systems. I examined the internal controls, networking options, and security issues. Some of the software studied in this course was Microsoft Access and Microsoft Excel. In this course I was introduced to the topic of data and analytics that sparked my interest in the MIS major.
Related Courses Spring 2021
Data and Analytics (MIS2502)
In this class I learned a variety of different databases to support applications. Some of these databases included MySQL, NoSQL, Mongodb, and Rstudio. Over the term of the course I learned about data, from starting at data entry to data analysis.
Intermediate Accounting II (ACCT3512)
This course is a continuation of the topics taught in Intermediate Accounting I. Topics learned in the course are bonds, stockholders equity, leases, earnings per share, operating and financing liabilities, pensions, and much more.
Related Courses Fall 2021 
Web Application Development (MIS2402) 
In this course, I am now able to create web-based applications that carry out a business process and integrate web-based services. I learned about loops, arrays, conditional statements, data validation, responsive web design, and making API calls.
Auditing (ACCT3596)
In this course I studied current auditing standards related to the examination of financial statements by an independent auditor. I learned the significance of the audit report; the nature, accumulation, and evaluation of evidence for balances and transaction cycles; and the moral and ethical problems of the auditor are some of the topics covered.
Lead Global Digital Projects (MIS3535)
In this course I learned about the profession of being a project manager. A large portion of the class was a hands-on semester long project where I, along
Related Courses Spring 2022
Cloud Architecture (MIS3406)
This course provides the knowledge to design and build cloud-based network infrastructures for deploying applications securely at scale. We will also create and deploy a simple RESTful API for consumption with fault-tolerance.
User Experience Design (MIS3506)
In this course we will describe, scope, and build a complete user experience. We will also understand the role of usability and design principles. We will build innovative and pleasurable user interfaces that achieve human, social, organizational, and business model goals.
Federal Income Tax for Individuals (ACCT3581)
This course provides an in-depth study of federal income tax laws and regulations for individual taxation. In class we will focus on definitions and uses of accounting terms and practices as they relate to income tax forms, concepts, legal issues, and planning. We will also utilize research and software tools to solve practical tax problems and the completion of a Form 1040 along with tax planning modules.
Advanced Accounting (ACCT3533)
This course will provide an in-depth study of business combinations, intercompany transactions, and other aspects of inter-corporate stock ownership necessary for the preparation of consolidated financial statements. It will also cover foreign currency transactions, foreign currency translation, partnership accounting, governmental accounting and not-for- profit accounting.
Related Courses Fall 2022 – In Progress
Web Service Programming (MIS3502)
This course will integrate concepts learned from Cloud Architecture and User Experience Design. In this course, we will create and deploy a complete, end-to-end web-based application. We will also design and build complex RESTful APIs, creating single-page applications that consume and integrate multiple APIs to create a seamless user experience.
Managing Enterprise Cybersecurity (MIS4596)
In this capstone course for MIS, we will learn how to secure systems and the enterprise using cryptography, authentication, and ethical hacking. In this writing-intensive course for MIS, we will also identify and communicate cybersecurity risks facing businesses through risk assessment reports that support management decisions
Accounting Analytics (ACCT4501)
This capstone course is designed to enable students to evaluate generally accepted accounting principles, to relate accounting theory to accounting practice and to examine accounting issues with new technologies. The course is intended to serve as a transition from academia to professional practice.
About Me
Hello! My name is Kelly McCarthy and I am a Management Information Systems (MIS) and Accounting dual major at the Fox School of Business. I am involved in a variety of student professional organizations. The SPOs I am involved in are Beta Alpha Psi (BAP), where I was acknowledged as a distinguished member, Fox Accounting Association (FAA), and Association for Information Systems (AIS).
Growing up, I attended school in the Souderton Area School District. During high school, I was very involved within the student council. I have contributed in planning the homecoming dance, Souder-THON, an all-night event where the proceeds went to charity, a "Prom Fashion Show", and much more! I was able to create lasting relationships with fellow students and teachers that I still have to this day. I am grateful for my teachers in high school who have helped shape me into the person I am today.
In my free time, I enjoy spending time with my family and friends. I have an older sister, brother-in-law, and younger brother. I value my time spent with them.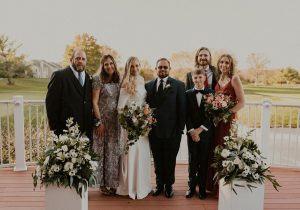 When I first started working in 2015, I got a job as a customer service associate at Dunkin Donuts. In 2018, I decided to expand my knowledge and switch from the food service industry to the retail industry where I worked as a head cashier. In this position, it was my primary responsibility to make sure that the check-out process for all customers went smoothly. During summer 2022, I interned with Deloitte in their Philadelphia office within their Audit and Assurance practice.
I am proficient in the following information technology languages: MySQL Workbench, MongoDB Compass, HTML, CSS, JavaScript, RStudio, Microsoft Excel, Word, Powerpoint, Access, and all of Google Suite. Some of my soft skills include communication, ability to stay organized, and friendly. I also have my certifications in the 2021 Basic and Advanced Volunteer Income Tax Assistance (VITA) program. I participated in this program during the Spring 2022 semester to gain experience in the Tax field.
My expected graduation date is December 2022, with 150 credits. I plan to obtain my CPA licensure immediately following graduation. I hope to be able to utilize my knowledge I learned in both the MIS and Accounting curriculum in my future role. I am interested in both the financial and technology aspects of a business. I hope to eventually transition to an IT-related role later in my career.