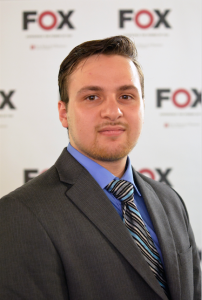 Major: Management Information Systems
Minor: Marketing
Overall GPA: 3.41

Graduation: December 2017
Thank you for visiting my E-Portfolio!
My name is Muhammad Malek Alkurdi. I am a junior majoring in Management Information Systems (MIS) at the Fox School of Business. I graduated with an associate in Business Administration from Delaware County Community College on July 2015 with an overall GPA of 3.88. I am  involved in the Fox community as I am an active member of the Association for Information Systems (AIS).
For the past two years, I have been heavily involved with the Narenj Tree Foundation, a charity organization, that provides emergency humanitarian assistance to displaced communities. It really taught me that no matter how small an organization is, it is very possible to cause change and spread awareness with the right efforts.
I encourage you to take a look around my E-Portfolio. Please feel free to email me at muhammad.alkurdi@temple.edu with any questions, opportunities, or advice. Thank you for taking the time to visit my site!