AmerisourceBergen
In May 2018, I was hired as a full-time summer intern for AmerisourceBergen; an internship program that accepted roughly 2.5% of applicants that summer. My time there was spent with the Continuous Improvement and Process Governance team within the company's Enterprise IT department at its global headquarters of Chesterbrook, PA.
The time I spent with the CIPG team was incredibly valuable to my professional development, especially from the perspective of process improvement. I became White Belt certified in Lean Six Sigma and was able to use this knowledge to help facilitate workshops with various teams within the IT department at AmerisouceBergen. This involved questioning teams about their processes, documenting them into process maps or SIPOC's, and then identifying issues and prioritizing them for future correction. I also traveled with the CIPG team to one of AmerisourceBergen's subsidiaries, The Lash Group, to assist with changes to their processes at their South Carolina office. While there, I both assisted with and ran process improvement workshops and conducted process owner interviews with various managers and directors to gather information for future changes.
I was also able to see how data analytics are used within a company first-hand. One of my tasks involved using Microsoft products to visualize data from employee and customer surveys which would then be presented at meetings with upper management. I was able to become even more involved in data analytics when I created a survey through SurveyMoney that was sent to over 4,200 employees at the AmerisourceBergen offices in Chesterbrook (PA), Conshohocken (PA), Fort Mill (SC), and Frisco (TX). The survey was designed to determine issues and potential improvements for corporate conference rooms and the process for booking them. After analyzing and visualizing the results, I presented my findings to the members of management responsible for overseeing facilities at these locations.
My time with AmerisourceBergen also served as an opportunity to experience IT services at the corporate level. In addition to becoming White Belt certified in Lean Six Sigma, I received training at the Yellow Belt level and helped to document a pilot Yellow Belt training program AmerisourceBergen is currently developing. I also received training in ITIL (at the Foundations level) and learned the core concepts of Agile development and the software development life cycle. Following this, I created Agile training and reference material to be used by full-time AmerisourceBergen associates when needed.
Wegmans Food Markets
For over two years I was employed as a product selector in one of the only two Wegmans distribution centers in the country. In this role, I worked both individually and in a team (depending on the situation) to ensure that product orders from Wegmans grocery stores were fully met with as few damaged products as possible. In doing this, my duties ranged from operating heavy machinery, validating the cargo on shipment trailers, solving database and warehouse discrepancies, and identifying potential safety hazards within the warehouse.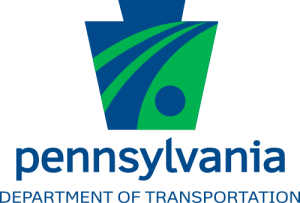 Pennsylvania Department of Transportation
For the summer of 2016, I was hired as a seasonal employee for one of PENNDOT's road crews. The bulk of this work involved working in a team to accomplish goals that revolved around repairing and maintaining PA state highways. Job functions here could have ranged anywhere from blacktop repair, road chipping, overgrowth removal, pipe repair, and traffic control. Towards the end of the shift, records would need to made for the activities of the day, including materials used, equipment damaged, and progress made towards the goal. Many times I was given this assignment, which involved working with both Word and Excel. These records were then preserved by the state for later use.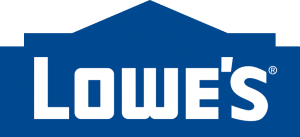 Lowe's Home Improvement
In my time at Lowe's, I worked as a sales associate at their retail location in Pottsville, PA. Here I developed stronger customer service skills by helping customers find the products they needed, made recommendations based on how I interpreted their needs, and directed them to experts when they needed assistance that was beyond my scope of knowledge. I also worked at the customer service desk and helped to resolve any issues customers may have had with a purchase they made.