HootaThon – Temple University's Dance Marathon

HootaThon

is Temple University's Dance Marathon through Children's Miracle Network Hospitals®. 

HootaThon

student organization that enables and encourages students to understand the value of service through assorted fundraisers and events throughout the year to raise funds for CHOP.
To put our goal simply:
"We Want Kids To Be Kids"
(HootaThon November 2014 Main Event & Reveal Video) 
Our organization raises money and awareness for The Children's Hospital of Philadelphia's Child Life Department.  HootaThon is always working to unite the student body, faculty, staff, and the community as a whole at Temple University for one amazing cause.  The money we raise will go to support our belief that every kid deserves a childhood. The money will be used for crafts, activities, and programs for the kids.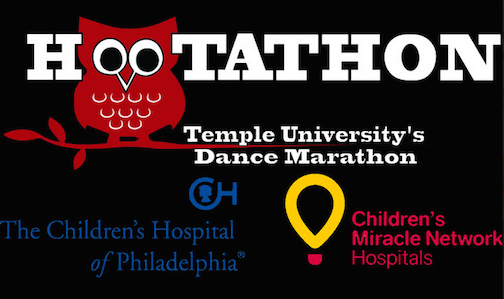 In the Fall of 2014, I decided to further dedicate my passion for technology and decided to run for an executive position within the non-profit organization
"

HootaThon

."  Having been a former CHOP employee, I was especially eager to be able to contribute to help the children.  In December, I was elected to be the Executive Chairman of Technology which consisted of:
1)  Managing and leading the Technology Committee members by assigning various tasks and/or assignments.
2)  Oversee all graphic designs for advertising purposes.
3)  Create brochures/newsletters.
4)  Develop and manage the HootaThon website and HootaThon's Intranet.
5)  Database Management
6)  Digital Marketing
The Vision of

HootaThon

:
"Igniting the spark that will change the future."
Our Mission at
HootaThon
:
"Uniting Temple University by raising funds, awareness, and hope to provide the kids at The Children's Hospital of Philadelphia the childhood they deserve."
(function(i,s,o,g,r,a,m){i['GoogleAnalyticsObject']=r;i[r]=i[r]||function(){
(i[r].q=i[r].q||[]).push(arguments)},i[r].l=1*new Date();a=s.createElement(o),
m=s.getElementsByTagName(o)[0];a.async=1;a.src=g;m.parentNode.insertBefore(a,m)
})(window,document,'script','//www.google-analytics.com/analytics.js','ga');
ga('create', 'UA-67419829-1', 'auto');
ga('send', 'pageview');