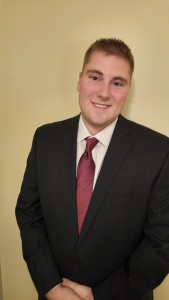 WELCOME TO MY E-PORTFOLIO!
Hello, thank you for visiting my E-Portfolio. I am Robert Higgins, a senior at Temple University. I am currently majoring in MIS, and I am expecting to graduate in May 2017. As of now I am very interested in expanding my programming knowledge before graduation and taking 2 programming classes. I would like to go more of a tech route with my major than a business route. After graduation, I will be working at Lockheed Martin as a Software Engineer Associate.
Within this E-portfolio you will find information about my experiences, education, and interests. Feel free to browse this information and learn more about me. If you would like to take a look at my resume, I have it posted on the resume page along with a link to the PDF at the top of that page. Lastly, I have a page of information on how to contact me, or my former employers, if you choose to. Thank you for your time.