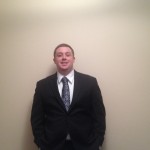 Welcome!
You have arrived at Steven Cawley's E-PORTOFOLIO!
Hello, and welcome to my e-portfolio! I am currently a junior at Temple University, studying MIS at the Fox School of Business. Succeeding graduation i would like to enter Temples ITACS graduate program which will advance my career goals on becoming an IT consultant.
I am now in the process of interviewing for possible internships with companies in the area. Please feel free to view my Résumé if you would like to learn anymore information about my previous employers, awards, and activities.
Please feel free to browse my e-portfolio to learn more interesting facts about me…..