Welcome To My E-Portfolio!
---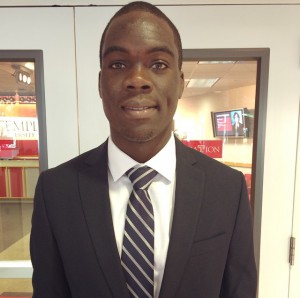 Stanley Okoro
      Major: Management Information Systems
      Graduation: Spring 2017
---
Hello, thank you for visiting my E-Portfolio. My name is Stan Okoro and I am a Senior at Temple University. I am a student of the Fox School of Business and I am expected to graduate in Spring, 2017. My major is Management Information Systems and upon graduating I look to pursue a career in the Information Systems or Information Technology field.
Throughout my E-portfolio you can find information about my personal life, education, and professional career. I encourage you to take some time to check out each of my pages. Also, feel free to contact me with any questions, opportunities, or advice. Thanks for stopping by!