[Project] MIS4596 – Impulse                                                                      Philadelphia, Pennsylvania
Business Analyst                                                                                                                              Fall 2017
Analyzed research data to gain better understanding of the current problems in police dispatching
Created a prototype Apple Watch application named Impulse that monitors heart rate changes
Produced a final business proposition presentation and won the third place
Temple University Housing & Residential Life                                      Philadelphia, Pennsylvania
Customer Service Student Worker                                                                      June 2016 – December 2017
Process, approve and deny online requests on Residents Management System as an administrator
Participate in multiple orientations to provide guidance on housing selection and move-in process
Respond to phone calls, voicemails and emails to assist students or parents in solving issues (including technical issues) with housing and meal plan systems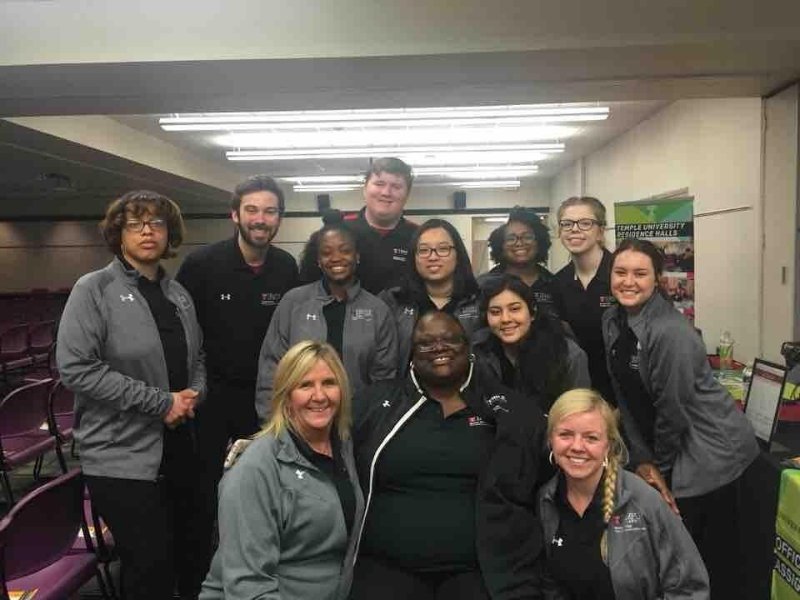 Guangzhou Super Grand Electronic Technology Co., Ltd                                      Guangzhou, China
Digital Marketing Intern                                                                                                       June 2017 – August 2017
Assisted in SEO, product upload and implementation in all e-commerce presences
Teamed with the marketing team in product listing, strategic planning and industry competition
Analyzed product reviews to create reports to marketing team
[Project] MIS3504 – BeHeardPhilly (BHP)                                                 Philadelphia, Pennsylvania
Business Analyst                                                                                                                         Spring 2016
Created an account management system for participants to create and manage profiles
Prototyped a dynamic heat map and bar charts on the website to distribute surveys results
Developed a rewarding points system for redemption of survey rewarding points
Fox School of Business, Temple University                                                   Philadelphia, Pennsylvania
Research Analyst Intern, Department of Prospect Research                      October 2016 – December 2016
Retrieved basic biographical and professional information of Fox alumni using various tools like the internet and university database
Identified prospective donors through analysis on alumni's background data
Reviewing the retrieved data to delete duplicated record
Temple University                                                                                                     Philadelphia, Pennsylvania
Project Research Assistant                                                                                         June 2015 – June 2016
 Project name: Everyday Resistance as a Right to the City: The Emergence of Counter-Hegemonic Discourse and Practices in Macau
Transcribed five one-hour long audio materials from Cantonese to English per day
Generated visualized, qualitative data using Excel and DeDoose analyzing tool
AWARDS/HONORS
Professional Achievement Badge: MASTER by Fox School of Business October 2017
Third Place, Information System Integration, Capstone Project – Impulse App      Fall 2017
Providing Excellent Customer Service by University Housing May 2017
Volunteering Work
I am always ready to help people in the community and society.
In Junior year in High School (2010), a fellow student from my high school who had cancer in his young age, and his family did not have enough money for medical treatments or surgeries, and they did not have a insurance that covers for the necessary treatments. Therefore, my friend Bo Chen who has over 500 records collections and we decided to set up stalls at the busy streets where crowds go, and in the end we raised concerns and awareness in the society for teenage and children who have cancers, and also funds which was over 80000 RMB. This was also reported by the Yangcheng Evening News (Yang Cheng Wan Bao, 羊城晚报社, Guangzhou, China).
Also, in October 2014 and 2015, I volunteered to be the receptionist and helpers for breakdown of 45th and 46th Annual International Students and Scholars Welcome Reception at Penn Museum. I enjoyed a great night while working on duty, and we met different international students, made friends with them and had an exciting Scavenger Hunt!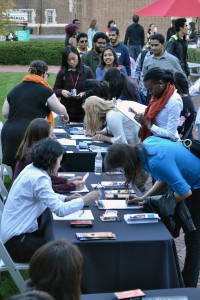 (picture retrieved from Penn Museum's Flickr https://www.flickr.com/photos/pennmuseum/15593383086/in/album-72157648937767601/)