ABOUT ME
Who Am I? 
My name is Nhi Nguyen, and I am an international Owl from Ho Chi Minh City, Vietnam. I am a junior majoring in MIS with a minor in Management Consulting.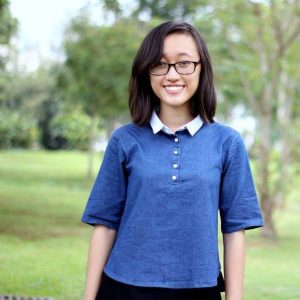 My Most Memorable Time? 
One of the most memorable time in my life is the summer before I entered Temple. Since I decided to take a gap year, I got a chance to pursue my hobby: travelling. I have spent 1 month packaging from the North to the South of VN with my scooter and my group of friends. I do not have a video of us traveling, as we were busy enjoying the moment, but here is my video for the trip I spent with my Aunt visiting our relatives in the North of Vietnam.
Nhi's Travel Trip with my favorite Aunt
My Proudest Achievement? 
One thing that I am proud of is the time when I was a volunteer with Habitat for Humanity. I got a chance to meet volunteers coming from different parts of the world, and we shared the same goal: to build a world where everyone has a decent place to live. I made friends with people coming from America, China, Singapore, Malaysia, and Europe. I learned and grew up a whole lot after every trip.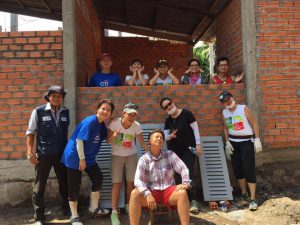 Why MIS? 
I chose MIS because I love to challenge myself everyday with new concepts and problems. I want to be involved in the innovative development of technology and utilize technology to improve people's lives.
My Strengths? 
I am a great listener and detail-oriented person. I have learned to work and lead a diverse group of people through my experience as the President of Temple Consulting Club. I have a strong adaptability and cultural diversity due to my study abroad experiences: Tokyo, Japan (10 weeks) and Ireland, Dublin (8 weeks).
My strong skillsets include data analyzation, individualization, problem-solving, and strategic planning.
My Life Goal, not My Career Goal? 
My life goal is to have a small coffee shop where I can provide customer with drinks with my homemade cookies, and I also plan to have a Ukulele night on Fridays for people to come and play.
My six-word memoir? 
And finally, this is my 6 word memoir: Everything is fixed with a smile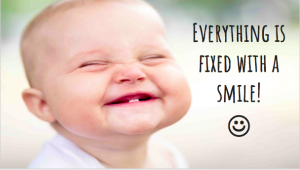 Thank you for visiting! I would encourage you to explore the rest of my pages to learn more about my experiences and achievements. Please also take a look at my resume and email me at nhi.nguyen@temple.edu with any questions.