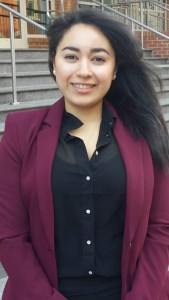 Thank you for visiting my ePortfolio!
My name is Shay El malhi, and I'm currently a senior at Temple University's Fox School of Business. I will be graduating in May 2018 with a major in Management Information Systems. I consider my greatest strengths to be logical reasoning and determination.
I am majoring in Management Information Systems. In addition to my academic dedication, I am heavily involved in the Temple community as member of Temple's Association for Information Systems student chapter. My areas of interest include Data Analytics, information technology, statistics, and business communication.
I encourage you to click around my ePortfolio and take a look at my resume. Please feel free to email me at chaimaa.elmalhi@gmail.com with any questions, opportunities, or advice.
Thank you for your time!