Thank you for visiting my E-Portfolio!
I am a Senior Management and Information Systems major currently working as an Information Technology Assistant (ITA) for Data Science (MIS 0855) and Cloud Architecture (MIS 3406) and as a computer lab consultant for Temple University's Tuttleman Computer Center.
During my time as an MIS major, I served on Public Relations team for the Temple Association for Information Systems across two years.
| | |
| --- | --- |
| The 2019-2020 Temple AIS Executive Board | Student Chapter Leadership Conference Awards: 2nd in Analytics Challenge |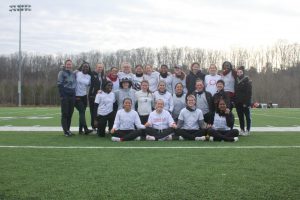 Since starting my educational experience at Temple University during the fall of 2017, I have also played for the Women's Ultimate Frisbee team. During my senior year (2020-2021) I am also serving as a captain of the team.
During the 2017-2018 school year I had the opportunity to serve as the Director of Events and help out with the marketing team of the Temple Consulting Club.
---
Background
I am from York, PA, where I attended York Suburban High School. Before this, I grew up in Sydney, Australia through my elementary school years.
In high school, I participated in four honor societies, four extracurricular music programs, two sports, and one additional club. I pursued my passions for arts, music, and community service while also focusing on my academic career. I developed and maintained my own photography business starting in my freshman year of high school, giving me significant experience in social media branding and marketing.
| | |
| --- | --- |
| I ran track for 5 years before my injuries prevented me from competing, which gave me the opportunity to manage the team and coach my peers. | I participated in indoor and outdoor drumline, where I was a section leader for two years and served as the Vice President of the marching band my senior year. |